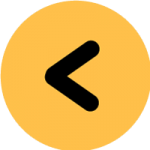 ---
Ett stort tack till alla studenter på Lunds universitet och Linköpings universitet som hjälpt till med utvecklingen av Magiska Trädgården.
---
Kursprojekt:
Erik Anderberg, Anton Axelsson, Sanne Bengtsson, Maja Håkansson & Lisa Lindberg (2013): Exploring the Use of a Teachable Agent in a Mathematical Computer Game for Preschoolers .
Celie Gunnarsson, Johan Mattsson & Aron Söderling (2015):
Magical Islands: Mer lek – mer lärande?
Per Grahn, Charlotte Leifland & Kristoffer Leo (2017): 1st Grade Students Learn Number Sense with Math in Space.
Eva-Maria Ternblad (2018): Wheel Spinning Preschoolers.
Isabella Koniakowski (2019).
Examensarbeten:
Björn Norrliden (2012): Mathematics Game for Preschool Children Using Teachable Agents and HTML5.

[ PDF ]

Erik Anderberg (2013): How pupil data from educational games can be presented to teachers

[ PDF ]

.
Anton Axelsson (2013): Preschoolers Favour Teachable Agent's Action over Distraction

[ PDF ]

.
Marcus Malmberg (2014): Combining Inclusion and Individually Adaptive Learning in an Educational Game for Preschool Children

[ PDF ]

.
Ludvig Londos (2016): Noticing an unexpected event in Magical Garden with a Teachable Agent

[ PDF ]

.
Lars Persson (2015): Utveckling av Lastdags – ett spel i tidig matematik.
Isabella Koniakowski (2020). Pågående
Projektanställda studenter:
Layla Husein (2012-2014)
Marcus Malmberg (2014)
Ludde Londos (2017-2018)
---
Om vi glömt någon (och det har vi säkert) så är det bara att säga till…